PNG Images
Build Your Own Low-Poly City
Watch our timelapse video of the entire process
Watch the full timelapse video, where we're showing the overall process of building a low-poly city. We hope you guys will like it. If you want us to create more tutorials and videos on how to use Yellow Images products - just contact us and share your feedback.
In advertising industry we are often obliged to handle really tight deadlines. Whether it is a magazine illustration or a packaging design, we need to create bright and attractive products in no time. Have a look at how we used low-poly images from PNG Images collection and our free Add-on for Adobe Photoshop and built a bird-view city really quick.
The idea was to put up a cartoonish lego-like city, looking kind of cute and eye-catchy at the same time. We however chose a bird-eye angle for giving a hint of reality to this little district.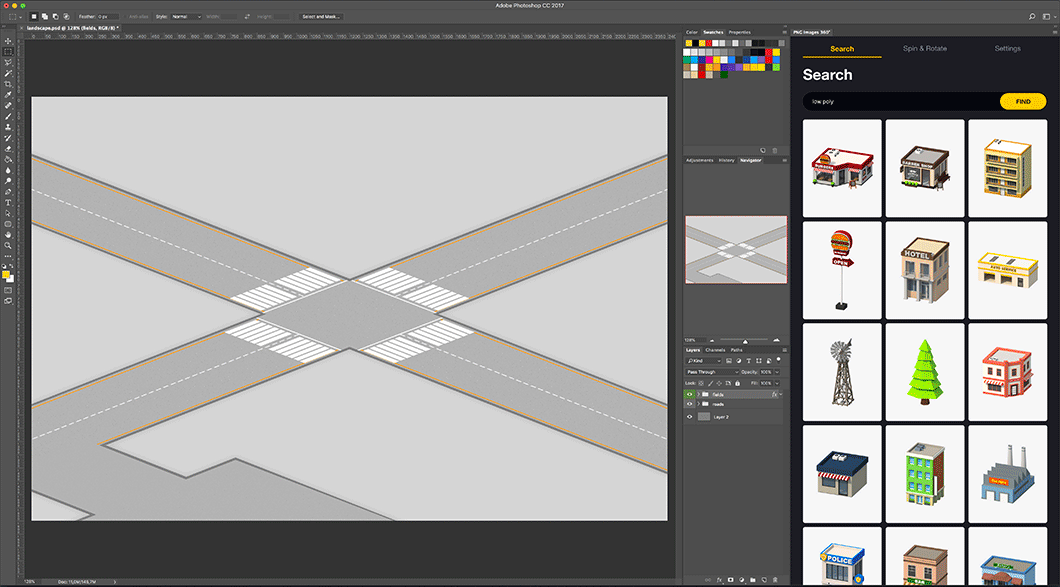 We kicked it off simple, we gave our city a perspective by laying down the roads and setting up the areas for buildings and props.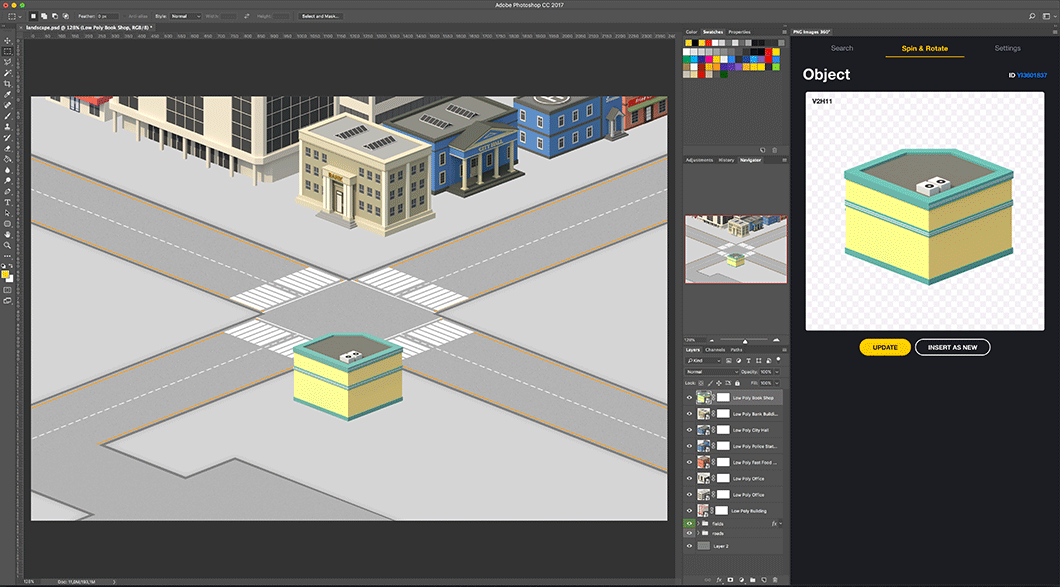 We gradually filled up the streets with different buildings like bank, city hall, business centres, cafes and residences, turned them to proper angles in Add-On and resized with Free Transform tool.
TIP: Add-on incredibly facilitates the process of work with PNG Images. It allows to search for the objects directly in Photoshop. Each object spins separately, so their angles may be changed as many times as it takes.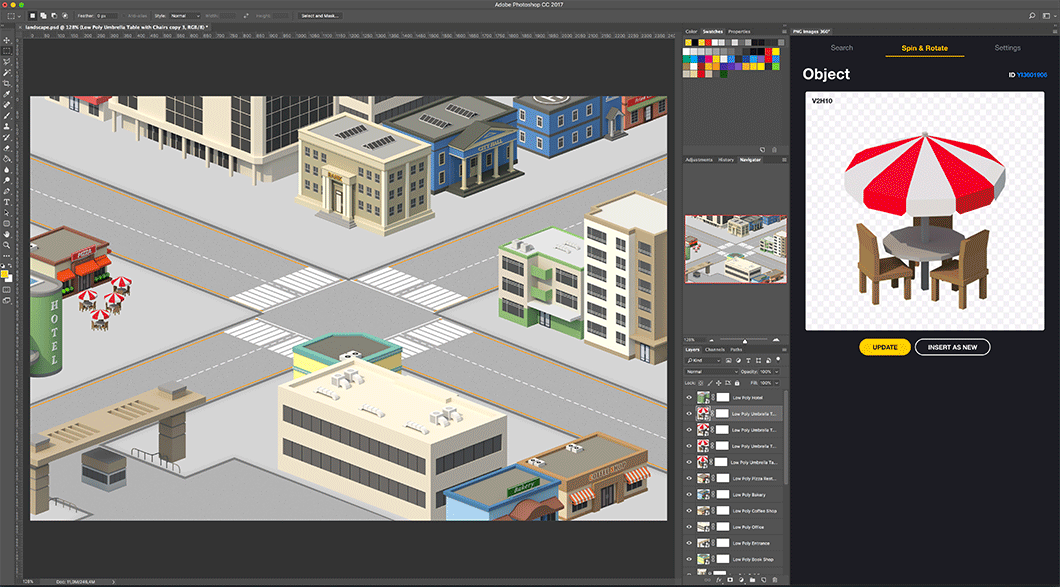 We kept adding buildings till the layout of the city was clear and we could move on with cars, streetlights, umbrellas and other small details to revive the picture.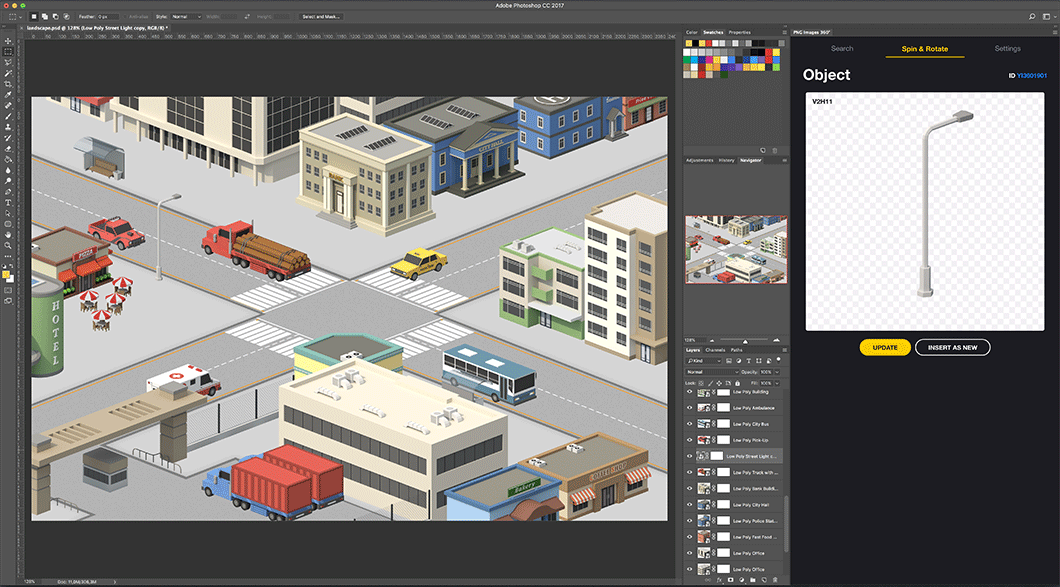 Every PNG Images object is a high-resolution PNG image with perfect transparency. Each item can be rotated in all directions so it took us seconds to find the angles which worked best for us.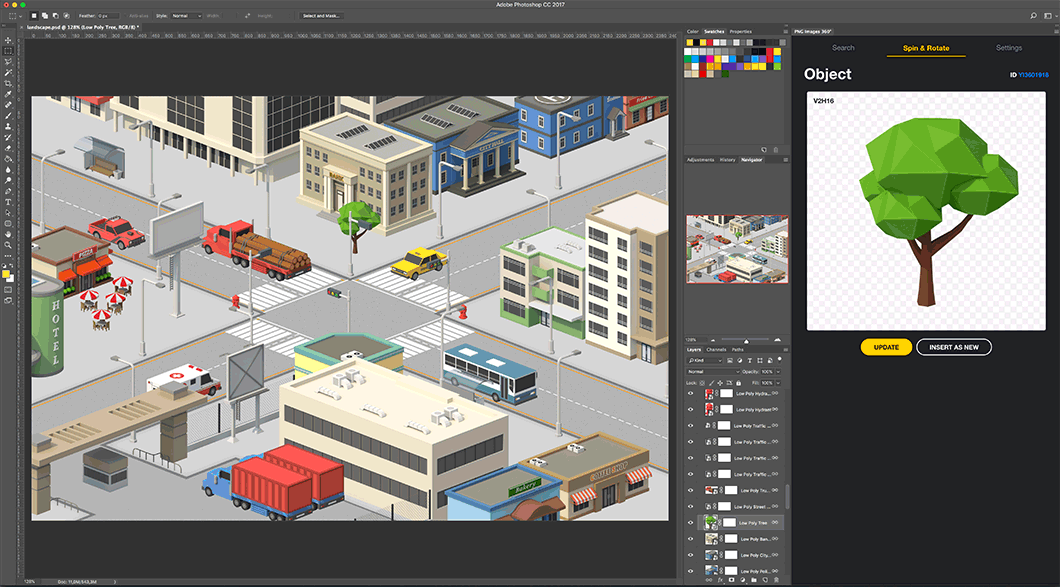 We played around with trees a lot in order to find unique angles for each of them.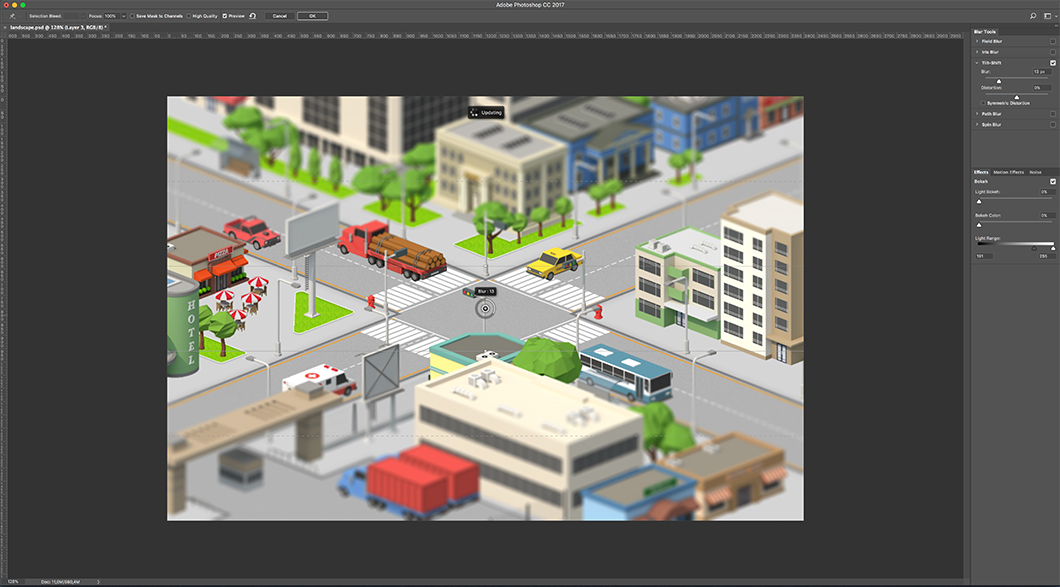 We opted for the tilt-shift effect to make the bird-eye view pop up. This created an illusion of the air haze, which usually appears when you look down at a city from the plane window.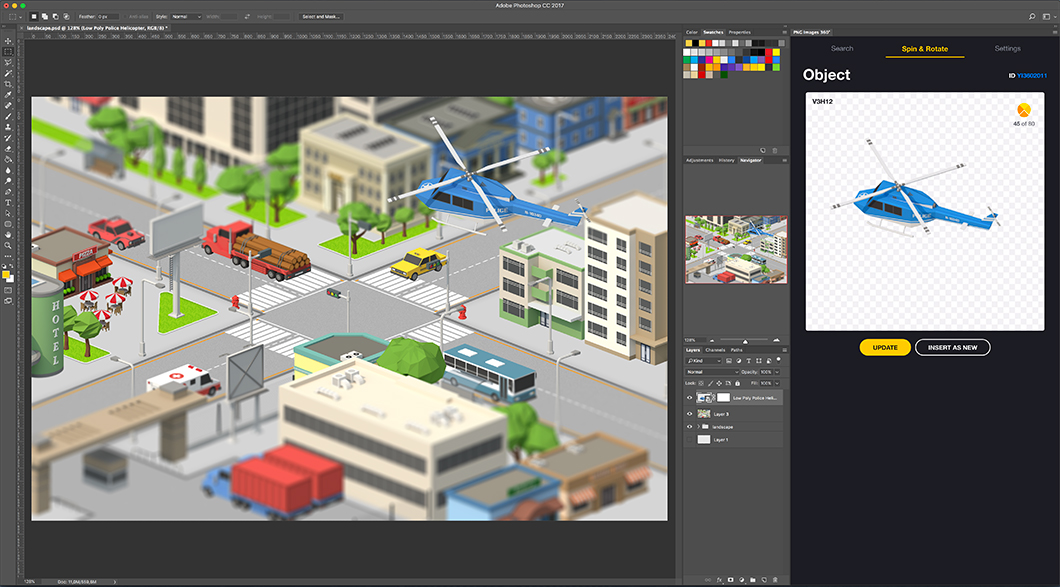 The inspiration came instantly and we couldn't hold it back. Using the Add-on search bar we found a helicopter and made it fly above the rooftops. This simple and efficient trick instantly brought so much air into our picture.
TIP: Let's say you would like to place a different aircraft instead of the helicopter, e.g. a crop-duster or a hang-glider, but you couldn't find it in the PNG Images library. No problem then, you can always request the object you need at Yellow Images. This is a great feature of the Yellow Ticket - our membership program.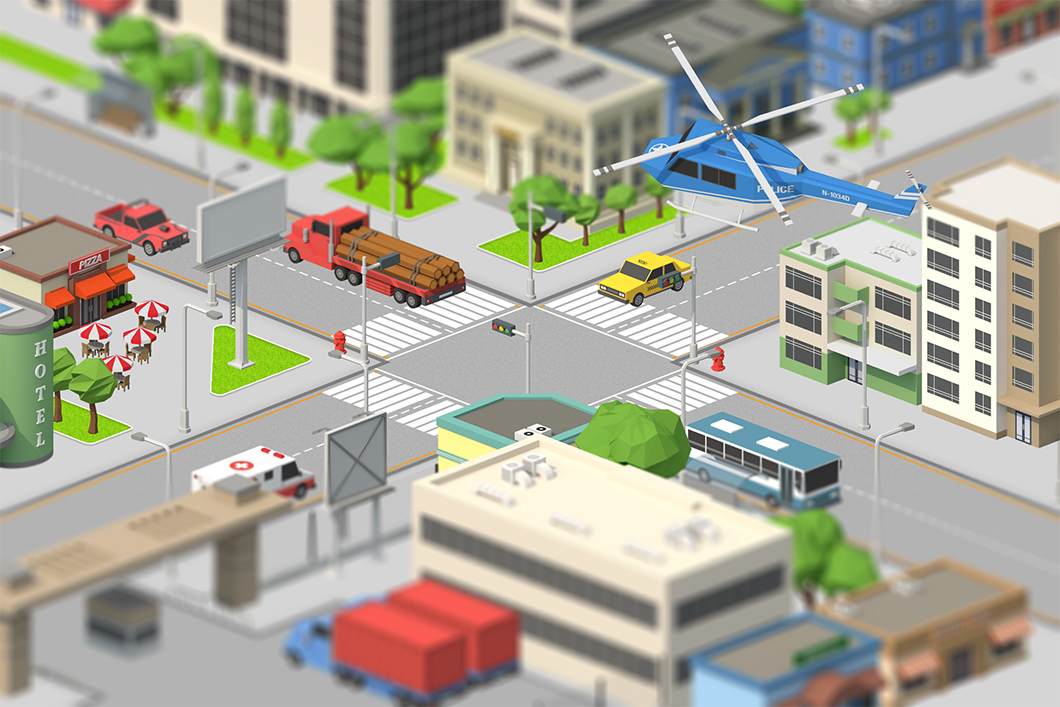 So here's the final compiled image, a low-poly city life moment we created using nothing but Adobe Photoshop with PNG Images extension. Find more in the tutorial video!
Thanks for staying with us and see you at Yellow Images!