Object Mockups
Concrete Mixer Truck Mockup
Watch the full video and see how we made it
Vehicle mockups are fun to work with! Watch the entire video to see some cool tips and techniques, which are especially useful for vehicles. We hope you will like it. If you want us to create more tutorials and videos on how to use Yellow Images products - just contact us and share your feedback.
All mockups from the vehicles category have some common folders. Let's take Volvo Mixer Truck Mockup as an example. Here you can find the following elements: GLASS, TRUCK, DESIGN, PARTS folders, TRUCK, DROP SHADOW, BLANK IMAGE and BACKGROUND.
Change the entire look of the truck
For your comfort every layer, where any operations with the color or design are available, is marked red. So open the GLASS folder and find the HUE/SATURATION layer over there. It allows to change the tint of the truck's glass and make it look the way you need.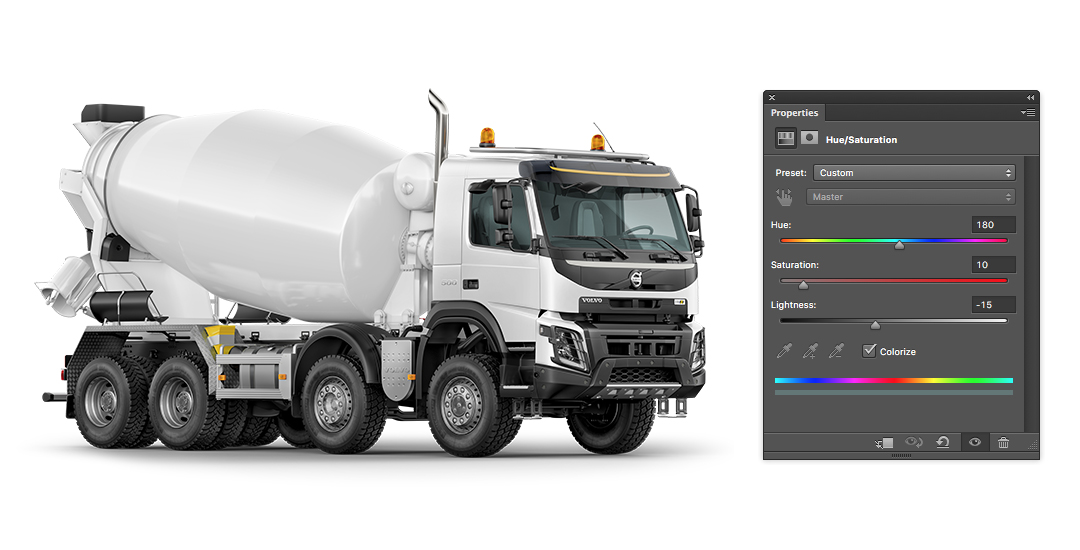 It is also possible to make this layer invisible and get the natural glass color without any tint.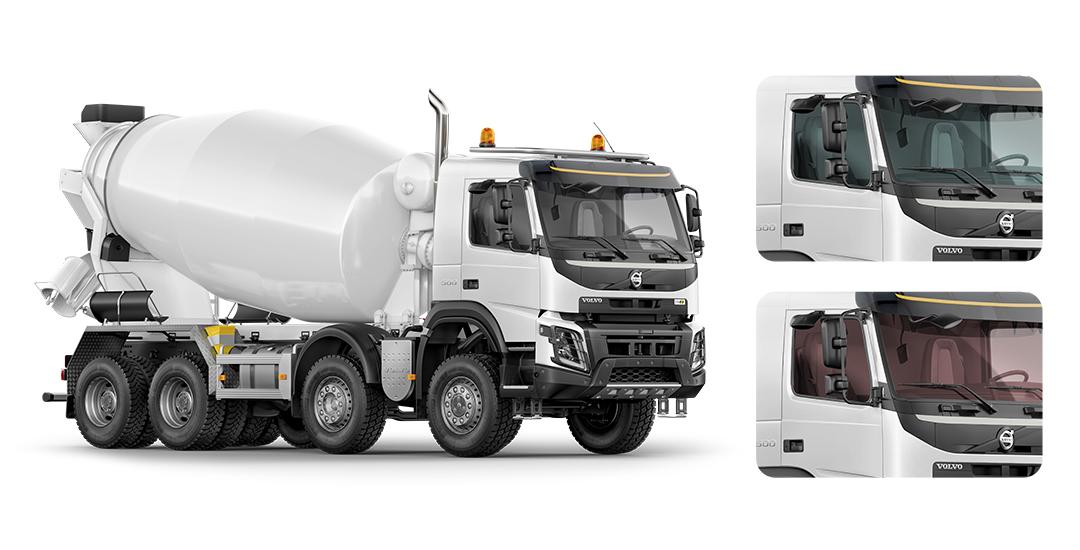 The folder TRUCK contains highlights and shadows layers. Adjust them by changing the opacity and fill fields until you see the optimal result.
PARTS MERGED layer demonstrates separate elements we can work WITH and change their color. They duplicate the colors from PARTS folder.
Lets color the cabin yellow to demonstrate the simplicity of the process. Open the PARTS folder, choose ROOF, CABIN, DOOR and other elements and apply the needed color.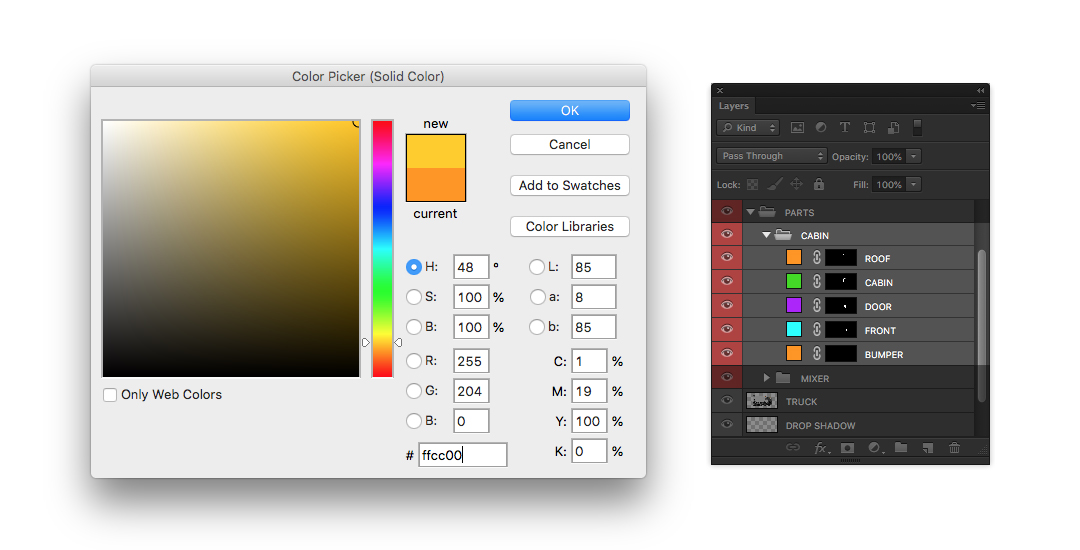 Repeat this operation with the rest of the elements and select the best colors for your truck!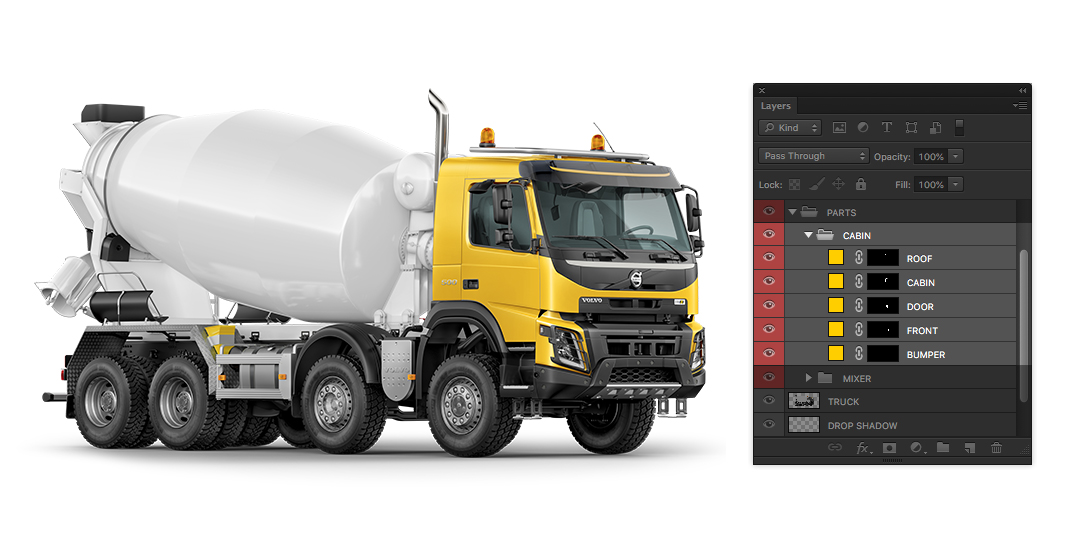 Make your vehicle mockup unique
You'd like to add your logos or advertising to the truck? DESIGN folder with special smart layers will help you. Let's give it a try by using MIXER smart layer.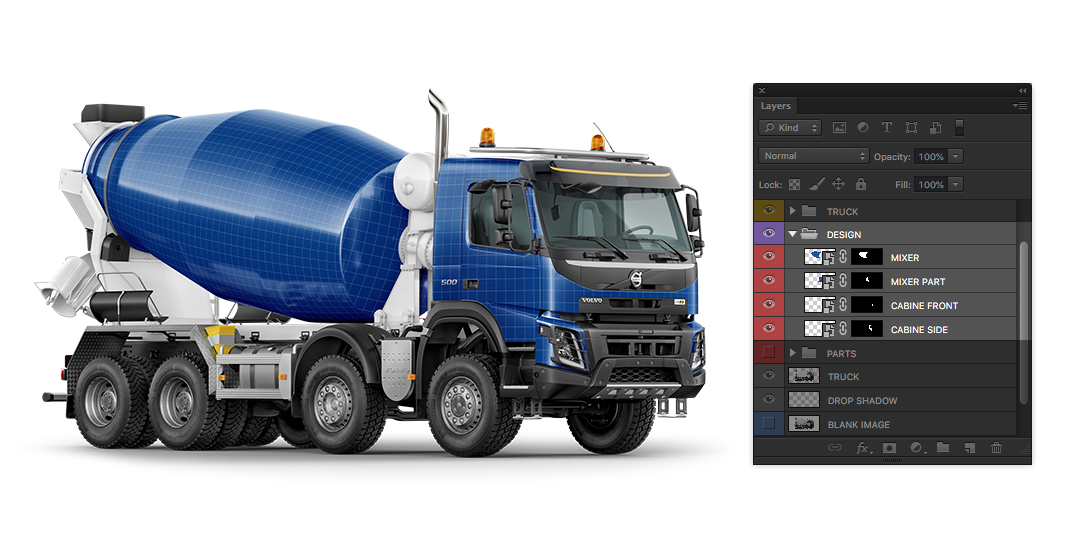 Click twice on the layer preview and add your design into the opened file. Do not forget to save the changes! Here we are - the logo is already on the mixer.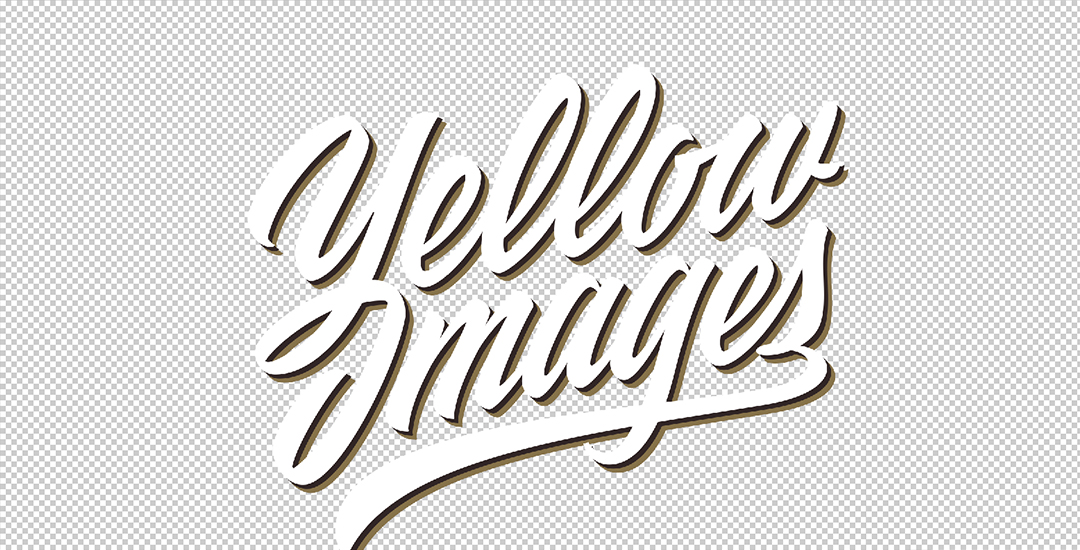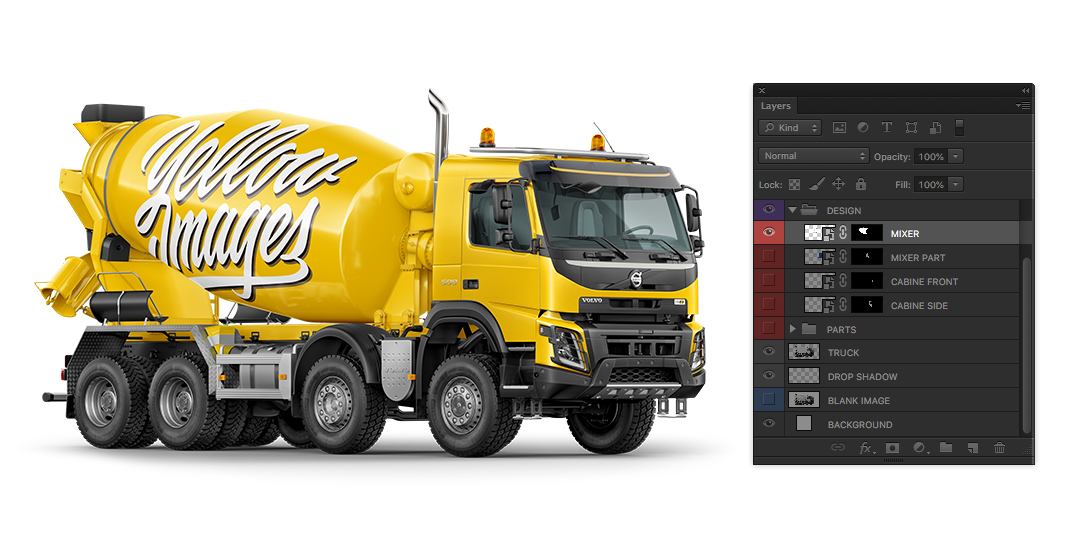 It's also possible to change the intensity of the drop shadow making it less visible. Simply adjust the fill and opacity fields for it. Change the background color, drag the mockup to your own background and get the best picture for your presentations!