Watch our how-to video to grasp all the details
Watch the full video, where we're walking you through all the steps of work with our packaging mockups, we hope you guys will like it. If you want us to create more tutorials and videos on how to use Yellow Images products - just contact us and share your feedback.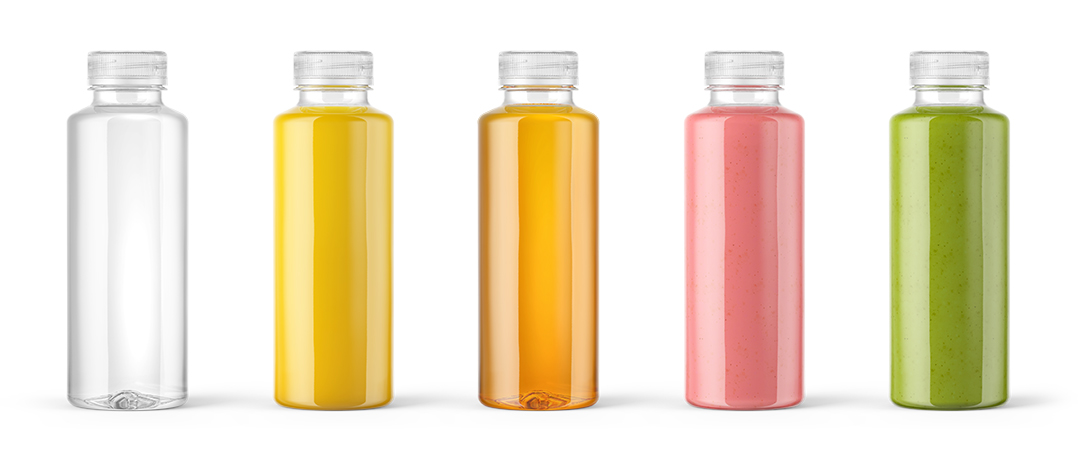 Special layers to get the best result
The cap and the label are available in any color you wish. Just choose the needed color using CAP (or LABEL) COLOR layer and enjoy highly realistic picture!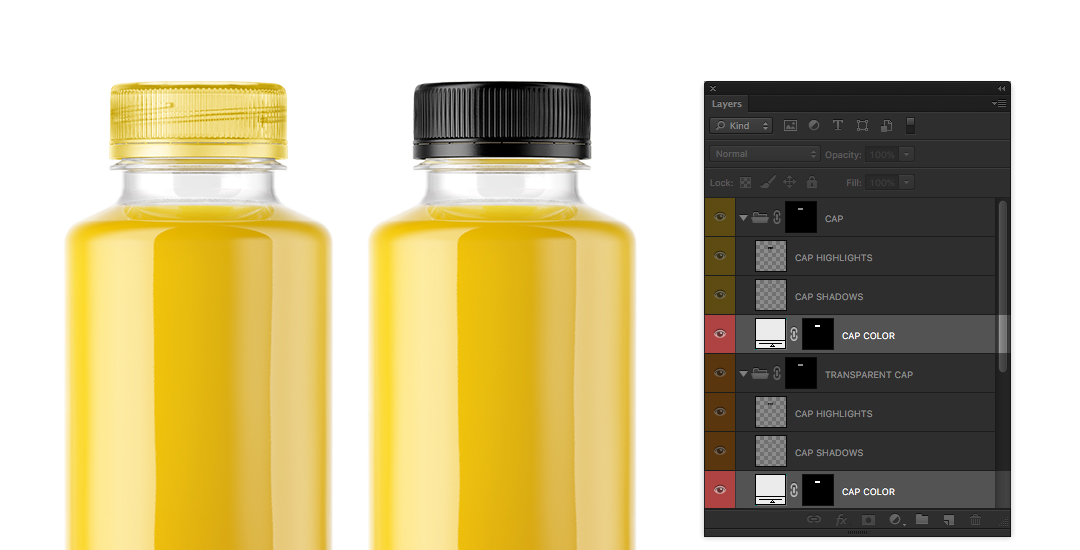 Note: if you need a high saturation or deep color, we recommend you adjusting highlights and shadows for more realistic effect.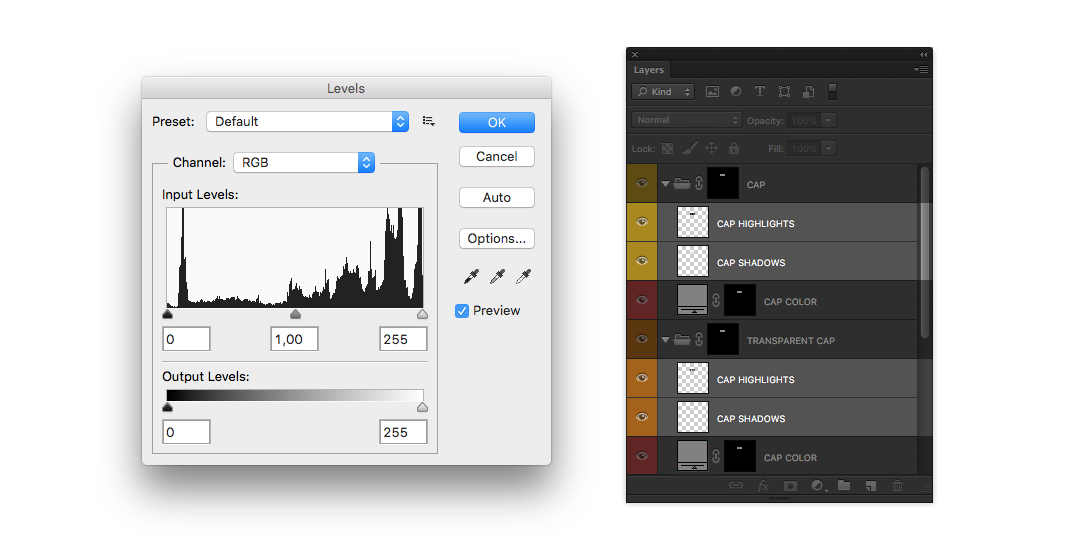 Place your design in a couple of seconds!
All Yellow Images mockups contain special layers with smart objects that help to apply any design to the product. The smart layers follow the shape of the object - so your design will always look organic and realistic.
Find the layer with DESIGN mark in the "label" folder, click twice on the preview of the layer, drag your design into the opened document and save. Look, how easy it is!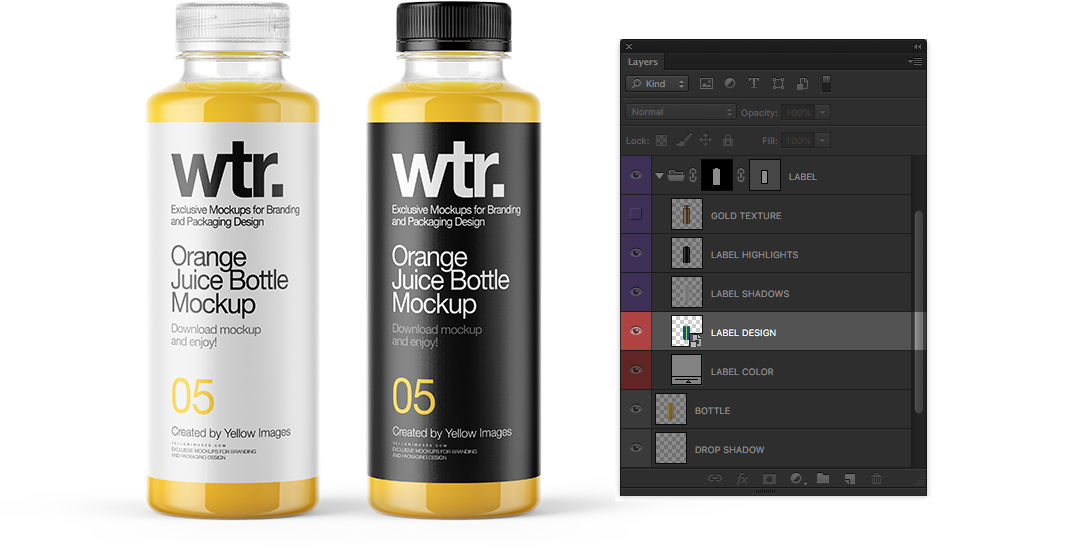 Choose your own shape and size of the label
Smart objects in Yellow Images mockups allow you to apply any shape to the label. Use the original clipping mask or just edit it with Pen Tool instrument (P).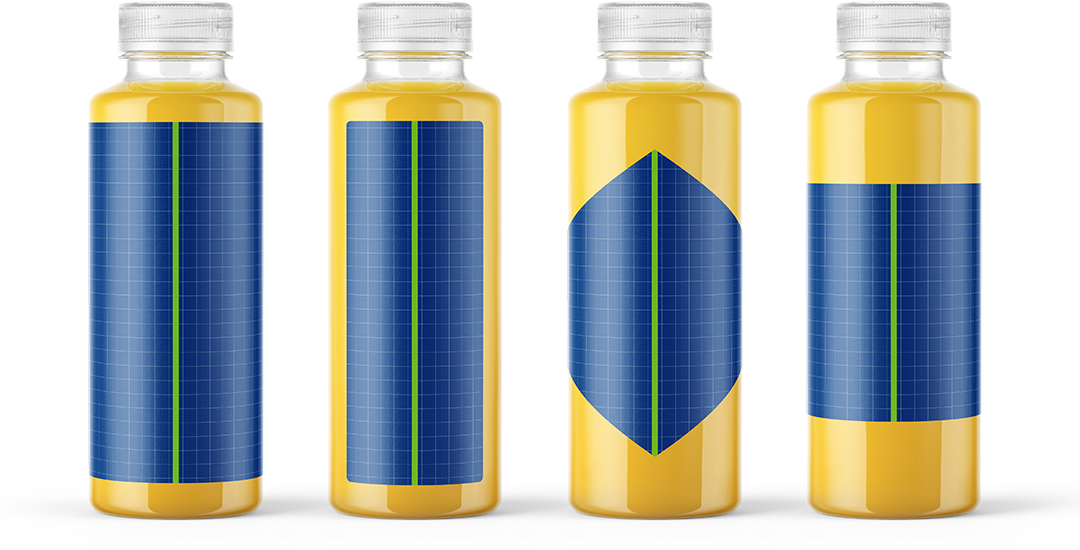 Take all the advantages of extra layers
The majority of mockups on Yellow Images contains extra layers for brighter presentation. Find the example of the golden layer in Orange Juice Bottle.
Just place the golden layer onto your design using clipping mask. You can edit the foil color via Hue/Saturation, create an imitation of foil and highlight important elements of your design.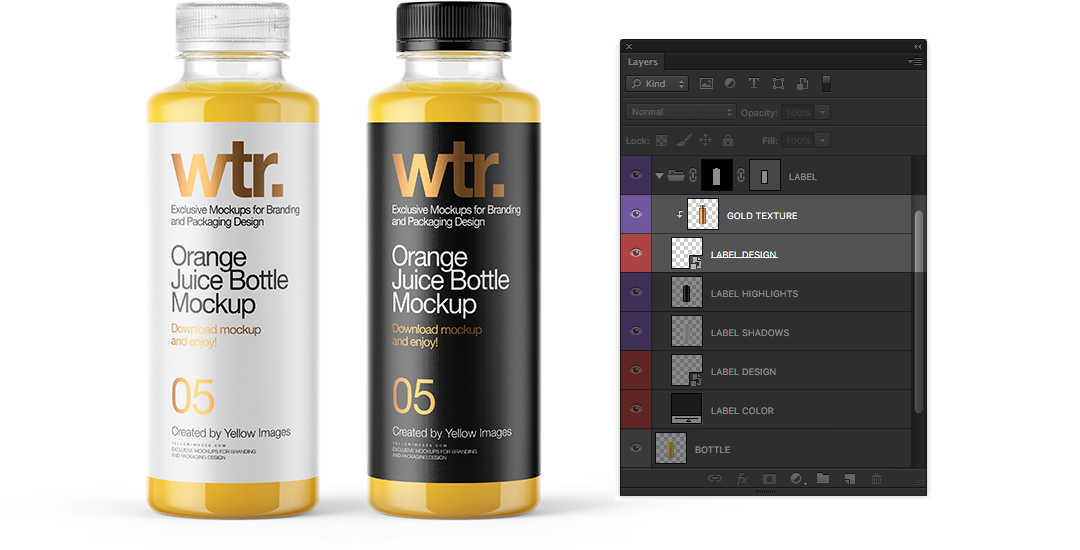 Just 4 steps to the awesome presentation!
The entire process of work with a mockup can be divided into 4 easy steps: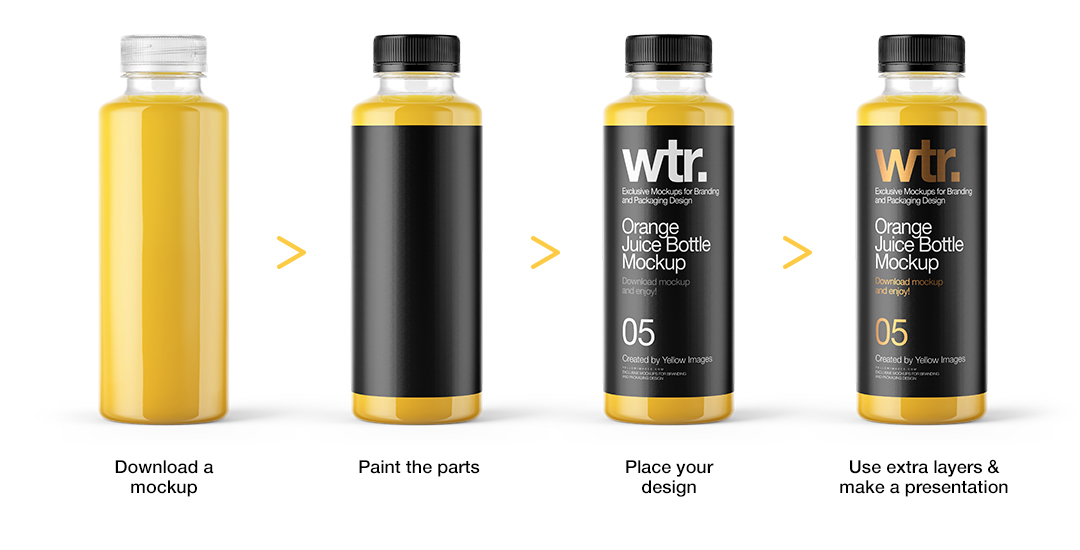 Simplify the working process, save your time and be professional
You don't have to worry about taking photos of your products anymore! With our service you get the high-quality visualization of your finished goods and can use these images for your online markets and advertisement.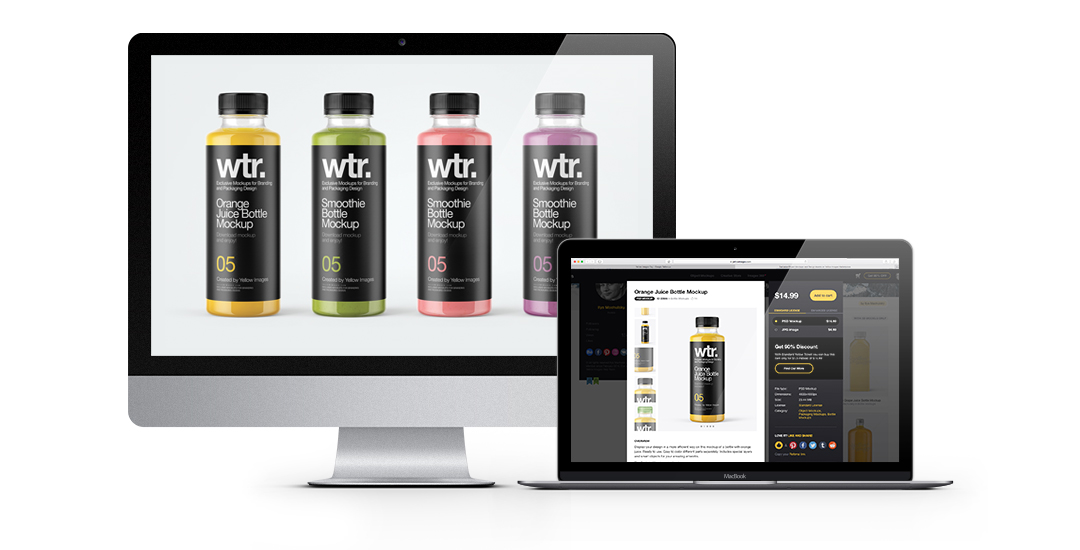 Make bright and colorful presentations with no limits.