Object Mockups
Plastic Bag With Corn Salad Mockup
Watch our how-to video to find out more details
Watch the full video, where we show how to edit and personalize our packaging mockups, we hope you guys will like it. If you want us to create more tutorials and videos on how to use Yellow Images products - just contact us and share your feedback.
Let's take Fresh Salad Set and Plastic Bag With Corn Salad Mockup in particular as a good example of the mockup, where the content of the food bag can be replaced.
In the Plastic Bag With Corn Salad Mockup file there are 2 folders. The first one called PACK includes the transparent front side of the food bag and the smart layer for the design application. The second one, SALAD, contains the content of the food bag and all the layers, which are necessary for editing. In the file you can also find the layer with separate backside of the foodbag, the drop shadow, blank image and the background.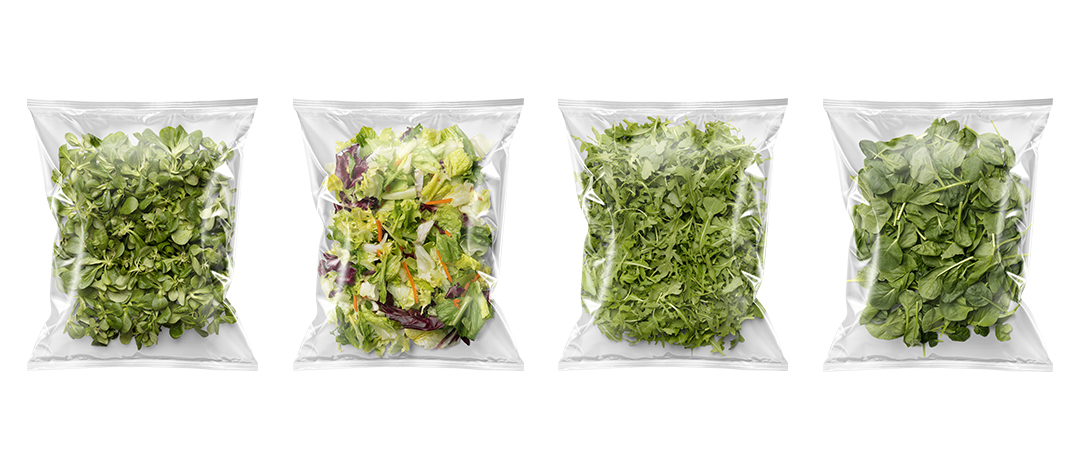 Versatile and Fully Customizable Mockups
You need the exact same food bag for the range of various products? Not a problem. The content of this plastic bag can be easily replaced in case you need another one.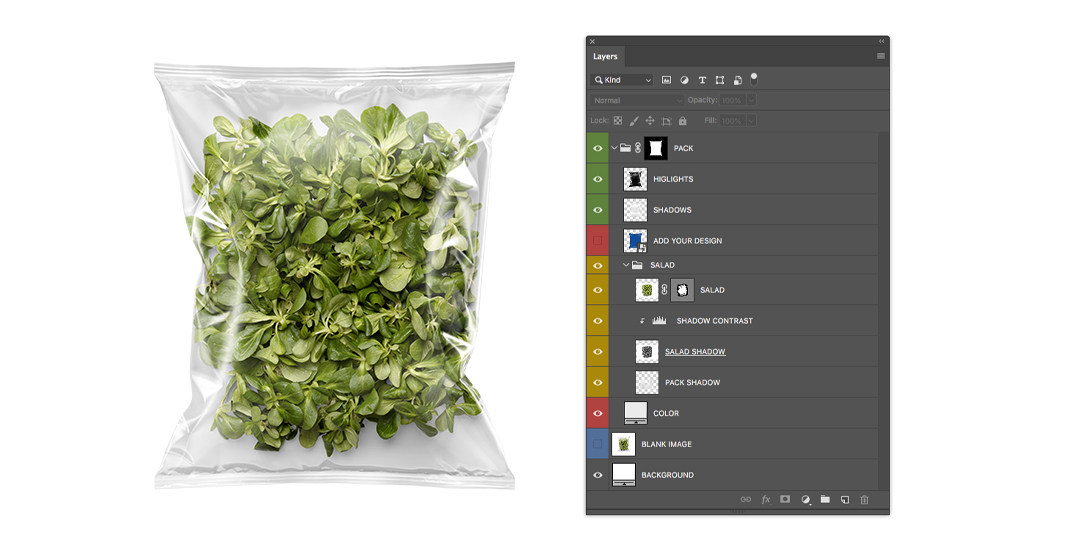 Open the SALAD folder and drag the desired texture inside of it. Make some color correction and here you go, incredible transformations in one click.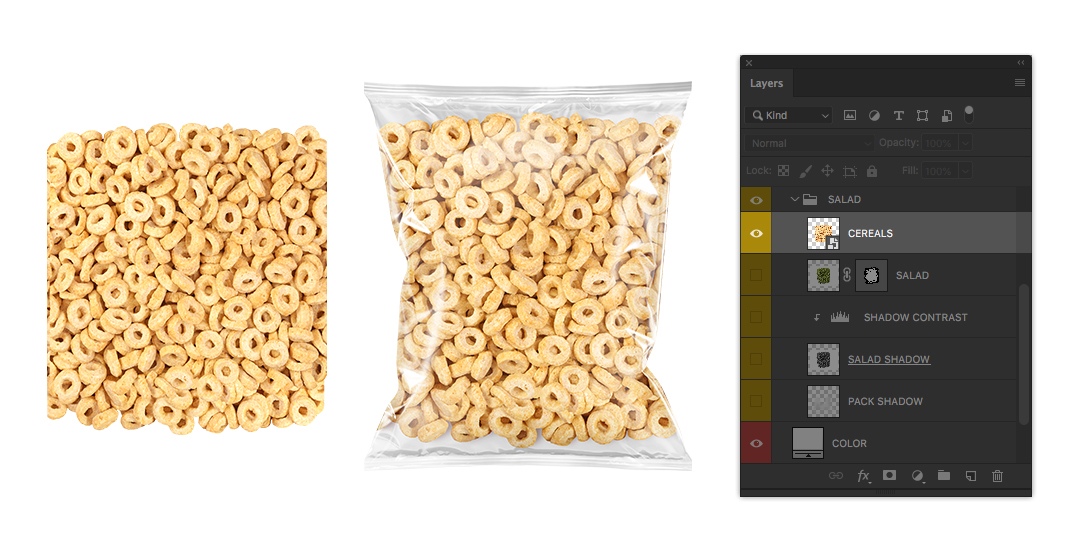 Place your design in a couple of seconds!
All Yellow Images mockups contain special layers with smart objects that help to apply any design to the product. The smart layers are arranged in a way that they follow the shape of the object, so your designs will always look realistic and professional.
Find the layer called ADD YOUR DESIGN in the PACK folder, click twice on the preview of this layer, drag your design into the opened document, make sure it has the correct position and then save it. Look, how easy it is!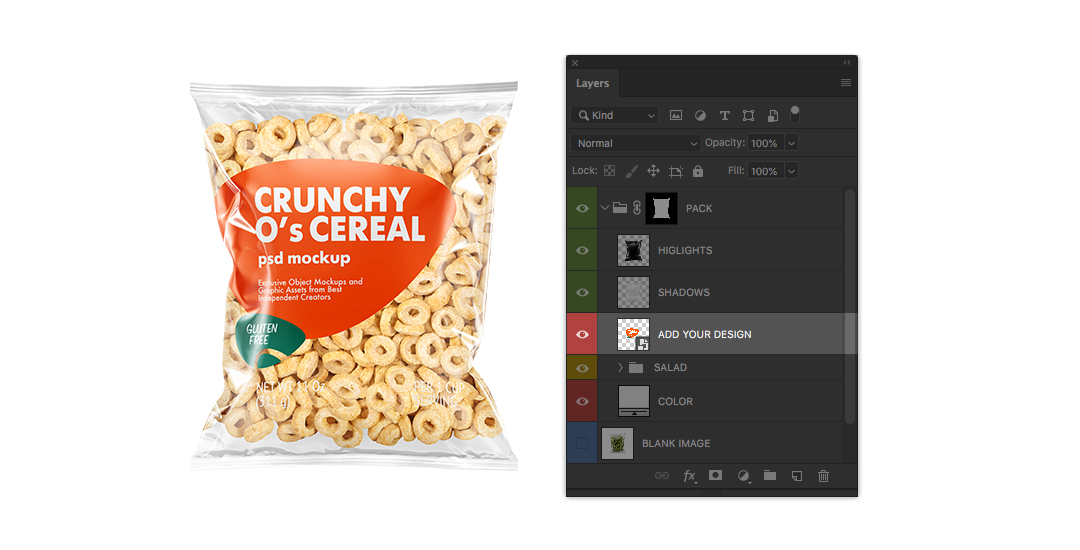 Special layers to get the best result
You can easily change the color and shading of the opaque backside material of the food bag according to your needs and preferences. Just pick the color you like the most using COLOR layer and enjoy bright and extra realistic picture!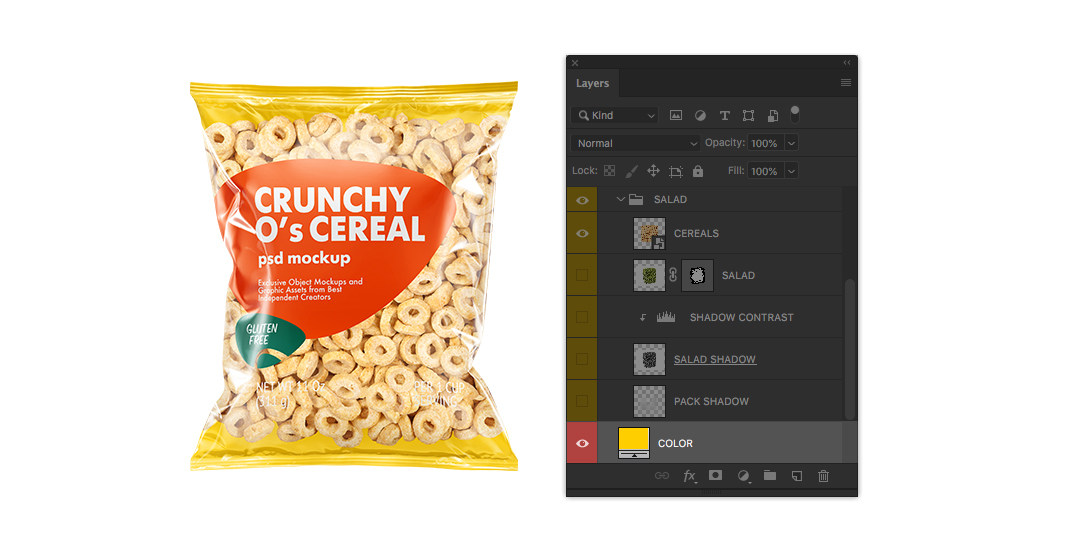 TIP: if you need to get an intense saturation or a deep color, we recommend you adjusting highlights and shadows for more realistic effect.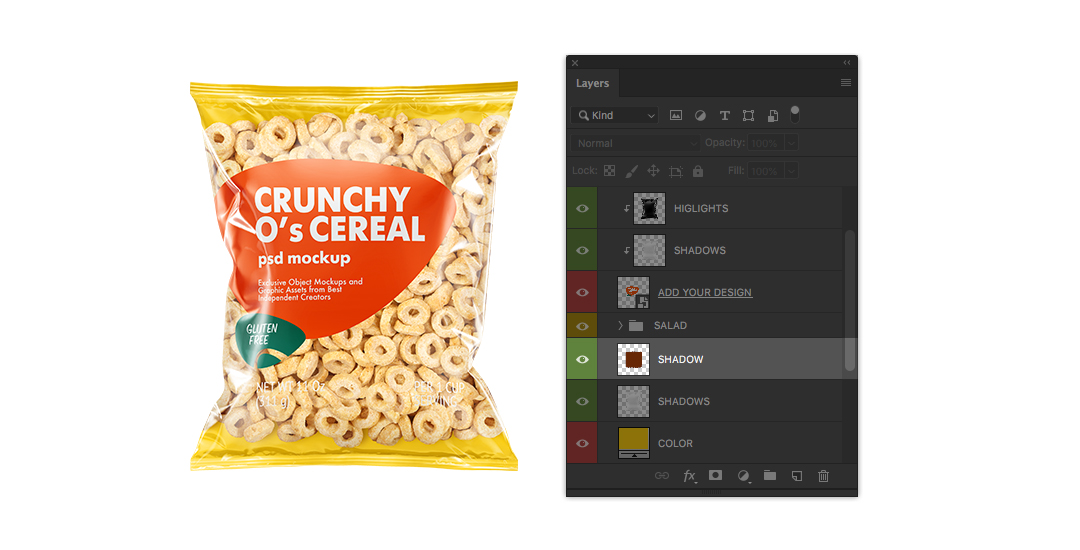 Be professional, save your time and amaze your clients
You don't have to worry about taking photos of your products anymore! With our services you will be able to create professional visualization of your goods really quick and use these images for your presentations, online markets and advertisements.