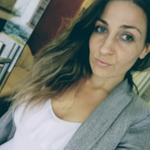 liquidamethystart
Russia
Hi there! I am an aspired designer and illustrator, and i am in love with abstract art. i enjoy to draw natural semi-precious stones, especially marble and agate. I am a big fan of fluid art and watercolor as well.I'm happy to share my artworks with you, and hope you will enjoy it as i do!
Show more
Seller on markets:
Ready for a job
© All rights reserved liquidamethystart. Member since July 2020.
Contact the Yellow Images Help Team.
Become an author