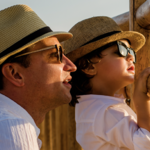 Jeffery P Ess
USA
I'm the Chief Creative Director of GESTALT. I'm a designer, a photographer, a typographer, an illustrator, a husband, a father, a brother and a son. I love working with other others on challenging projects and refining business strategies to increase ROI.I love using design as a business tool to reinvent businesses and to differentiate from the competitive landscape.
Show more
Seller on markets:
© All rights reserved Jeffery P Ess. Member since July 2018.
Contact the Yellow Images Help Team.
Become an author