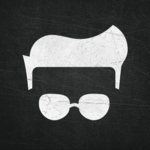 Giallo
Spain
Hi my name is Gianluca Giacoppo, I'm a Graphic Designer / Digital artist. I've experience in web design, communication design, skills with Adobe Photoshop and the photomanipulation process. In my Portfolio here you can find a bit of everything: illustrations, templates, GUIs, Mock-ups, Photoshop Actions and Styles. Have a look around I like to design everything, but most of all I like to provide graphics for professional designers.
Show more
Seller on markets:
Ready for a job
© All rights reserved Giallo. Member since August 2018.
Contact the Yellow Images Help Team.
Become an author
Giallo has forbidden to request invite codes from him. To request an Invite, please contact
Yellow Images
.