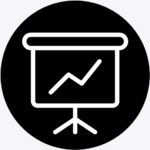 KeySlidesTM
India
KeySlides is a royalty-free digital media library that offers a wide variety of budget-friendly professional pre-made diagrams, charts, clipart and templates for marketing materials, business, financial, educational, creative, commerical printing or presentation needs.
Show more
Seller on markets:
Ready for a job
© All rights reserved KeySlidesTM. Member since January 2022.
Contact the Yellow Images Help Team.
Showing the single result