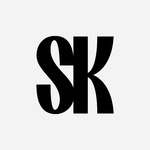 Shriftovik Type Foundry
Russia
We are a small independent Type Foundry and Design Studio based in Moscow, Russia. The main focus in font development is the design of accidental and decorative typefaces. The foundry focuses on creating multilingual font families. Cyrillic and Latin (Western, Central, South-Eastern), etc. The philosophy of the Shriftovik™ font foundry is to promote font culture in Eastern European countries, develop and improve Cyrillic languages, and create completely new experimental typefaces.
Show more
Seller on markets:
© All rights reserved Shriftovik Type Foundry. Member since November 2020.
Contact the Yellow Images Help Team.
Become an author