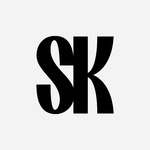 Shriftovik Type Foundry
Russia
Shriftovik is a type foundry consisting of enthusiasts who believe that the font will change the world. In our fonts, we experiment with forms and meanings to achieve a result unlike anything before. We are happy to create something new and share it with you!
Show more
Seller on markets:
© All rights reserved Shriftovik Type Foundry. Member since November 2020.
Contact the Yellow Images Help Team.
Become an author