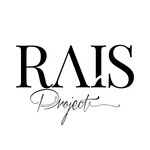 Rais Project
Indonesia
Hello Guys, You can call me Rais. Me and my friends love making fonts, so here we are. Come see our fonts, buy one or three if you like :) Please dont hesitate to contact us if you have anything in mind or any suggestion of our products.
Show more
Seller on markets:
Ready for a job
© All rights reserved Rais Project. Member since January 2021.
Contact the Yellow Images Help Team.
Become an author