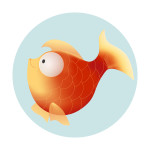 Natalia Zelenova
Russia
Hello, everyone. My name is Natalia. I'm from St. Petersburg, Russia. I have over 7 years experience in graphic design, such as logo developing, textile patterns, characters, and illustration.
Show more
Seller on markets:
Ready for a job
© All rights reserved Natalia Zelenova. Member since October 2017.
Contact the Yellow Images Help Team.
Become an author
Natalia Zelenova has forbidden to request invite codes from him. To request an Invite, please contact
Yellow Images
.