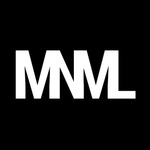 MNML Agency
Mongolia
MNML AGency produces high-quality templates that help people save time when creating a presentation. Templates work in PowerPoint, Keynote, as well as Google Slides and, are specific to each business need. If you need custom work for your upcoming presentation - send us a message.
Show more
Seller on markets:
Ready for a job
© All rights reserved MNML Agency. Member since September 2020.
Contact the Yellow Images Help Team.
Become an author