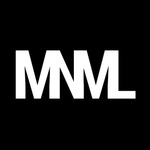 MNML Agency
Mongolia
MNML AGency produces high-quality templates that help people save time when creating a presentation. Templates work in PowerPoint, Keynote, as well as Google Slides and, are specific to each business need. If you need custom work for your upcoming presentation - send us a message.
Show more
Seller on markets:
Ready for a job
© All rights reserved MNML Agency. Member since September 2020.
Contact the Yellow Images Help Team.
Become an author
MNML Agency has forbidden to request invite codes from him. To request an Invite, please contact
Yellow Images
.