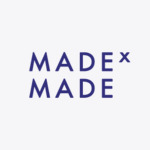 Made X Made
Australia
Made X Made creates unique and minimal iconography with a playful touch to help users visualise their work and aid in visual communication. We explore hundreds of topics and have created thousands of consistent and user-friendly icons.
Show more
Seller on markets:
© All rights reserved Made X Made. Member since May 2019.
Contact the Yellow Images Help Team.
Become an author