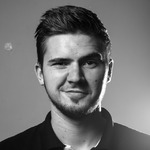 Valentin Ladyagin
Russia
Hello! I'm designer from Saint-Petesburg. I hope you will find here what you search. In other cases just write to me and we will create something great!
Seller on markets:
Ready for a job
© All rights reserved Valentin Ladyagin. Member since September 2019.
Contact the Yellow Images Help Team.
Become an author
Showing the single result