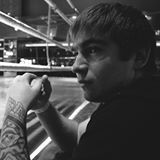 Alexander Kravtsov
Ukraine
High-quality 3D modeling + photorealistic visualization. The main specialization is object visualization. My thing is development and visualization of unique form containers such as bottles, canisters, jars, vials, etc. Models can be used for manufacturing and for producing prototypes. I have great experience in visualization of transparent objects (glass and plastic). I'm a responsible and reliable person with experience of implementation of big projects.
Show more
Seller on markets:
© All rights reserved Alexander Kravtsov. Member since April 2017.
Contact the Yellow Images Help Team.
Team Leader
2 members in my team
Become an author