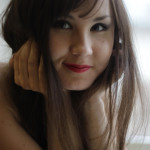 ElviNova
Russia
Hey there! I'm Elvina Kiyamova, illustrator and letterrer. I hope you will find in my shop something special for yourself. Feel free to contact me if you have any questions.
Seller on markets:
Ready for a job
© All rights reserved ElviNova. Member since March 2018.
Contact the Yellow Images Help Team.