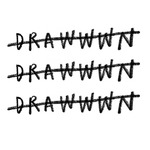 Drawwwn
UK
Formed in 2012, Drawwwn is a multi disciplinary design agency based in Bristol, UK. We provide branding and graphic design for established companies and start-ups alike, with custom typefaces adding a cherry on top of the cake. We at Drawwwn are passionate about creating bespoke, bold and fun display fonts - perfect for advertising agencies, new branding projects and essential for designers (like us). The importance of being unique and standing out has never been important!
Show more
Seller on markets:
Ready for a job
© All rights reserved Drawwwn. Member since May 2020.
Contact the Yellow Images Help Team.
Become an author