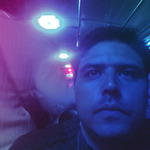 juanmikes
El Salvador
Hi there! my name is Juan, I have a great passion for design and illustration. I'm a freelancer who loves the world of creativity and anything that awakes my imagination. Welcome to my small corner shop. Thank you for visiting and if possible your support is most appreciated.
Show more
Seller on markets:
Ready for a job
© All rights reserved juanmikes. Member since September 2017.
Contact the Yellow Images Help Team.
Become an author