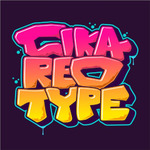 Cikareotype Studio
Indonesia
Hello ! we are a cikareotype studio located in Indonesia. Our focus is on providing fonts with unique characters to support a variety of creative needs
Seller on markets:
© All rights reserved Cikareotype Studio. Member since February 2021.
Contact the Yellow Images Help Team.
Become an author
PNG Images
No products were found matching
your selection.
Make sure the spelling is correct. Try using a simpler search.
Still can't find? Let's do custom Job Request.