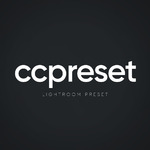 CCPreset
Italy
i'm a professional photographer. i always spent countless hours in Lightroom creating top presets to achieve specifically tailored looks for my pics. On top of that I spend many hours creating content upon content to create my creative store.
Show more
Seller on markets:
Ready for a job
© All rights reserved CCPreset. Member since March 2022.
Contact the Yellow Images Help Team.
Become an author