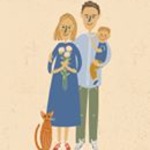 Constantin Bolimond
Russia
Im a designer. I was born in Belarus. I studied specialization communication design in Vitebsk state technological university. Main areas of my work are: Identity, packing design, motion-design.
Show more
Seller on markets:
Ready for a job
© All rights reserved Constantin Bolimond. Member since September 2016.
Contact the Yellow Images Help Team.
Become an author