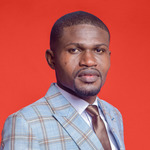 Audry Kitoko
Congo (Kinshasa)
"Originally from the Democratic Republic of Congo, more precisely in Kinshasa, Audry Kitoko Makelele began her career in photography as an amateur. Currently, freelance graphic designer and typeface designer. ""The works only follow one another, but the artist's soul remains eternal,"" he says. In 2014, keen to improve and become a professional, enrolled in the Academy of Fine Arts in Kinshasa. Despite this fact, became curious and passionate about typography, hence in 2017 managed to create the first Congolese writing font in the name of KITOKO (a strong display font with a soft touch) which is available on dafont. Over time he learned more and more, and over time he began to create marketable typefaces. Consistently devoted in producing gorgeous sans serif fonts with an authentic, modern and futuristic feel in both formal and non-formal designs."
Show more
Seller on markets:
Ready for a job
© All rights reserved Audry Kitoko. Member since December 2021.
Contact the Yellow Images Help Team.