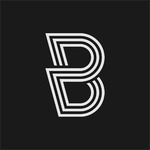 Asenbayu Type
Indonesia
Asenbayu Type Foundry is an independent digital type foundry that focused on creating beautiful and unique fonts. Asenbayu Type Foundry offers quality typography suitable for your various projects. Asenbayu Type Foundry crafted fonts that give you access to a unique font collection.
Show more
Seller on markets:
© All rights reserved Asenbayu Type. Member since August 2020.
Contact the Yellow Images Help Team.
Become an author