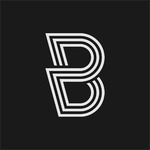 Asen Bayu
Indonesia
Asenbayu is an independent digital type foundry that focuses on creating fonts, founded in Bandung Indonesia 2020 by a graphic designer named Bayu Noor Witarsa. Asenbayu was inspired by luxury brand, vintage theme, technology typeface, sleek logos and eye-catching display.
Show more
Seller on markets:
© All rights reserved Asen Bayu. Member since August 2020.
Contact the Yellow Images Help Team.
Become an author
Showing the single result