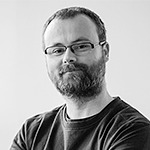 Andrzej Gdula
Poland
I am a graphic designer who has discovered how great pleasure it is to create mockups and 3D visualizations. Apart from creating paid mockups, I am the owner of the mockups-design.com website, where I provide free mockups for graphic designers from around the world.
Show more
Seller on markets:
© All rights reserved Andrzej Gdula. Member since November 2019.
Contact the Yellow Images Help Team.
Become an author