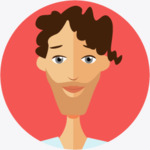 NikoDzhi
Ukraine
Hello, I'm designer illustrator with a passion for creating creative characters and illustrations. All my works are created with love and will add joy to your creative projects. In my store you can find funny vector illustrations, icons and much more interesting. You are welcome.
Show more
Seller on markets:
© All rights reserved NikoDzhi. Member since January 2020.
Contact the Yellow Images Help Team.
Become an author
Creative Store
Showing all 4 items