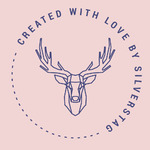 SilverStag
Spain
I love creating new products, mostly original social media templates & unique and different fonts. I love to get lost, lost in unknown places, lost in innovative design, and lost on Pinterest. I think they seriously should put some restrictions on how much time you're allowed to spend on the site! I would also love to help you out, so if there's anything I can do for you, drop me a message here or send me an email at silverstagco@gmail.com.
Show more
Seller on markets:
Ready for a job
© All rights reserved SilverStag. Member since March 2020.
Contact the Yellow Images Help Team.
Become an author
Creative Store
Showing all 2 items