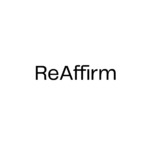 ReAffirm
Sweden
Reaffirm is a creative studio available 24 hours a day, designing print, visual identities, and digital concepts in the field of fashion, culture and commerce. Having specialized in digital design for several years, the studio combines their knowledge and experience of print design within the digital sphere. Through this process, they create singular, integrative solutions and concepts.
Show more
Seller on markets:
Ready for a job
© All rights reserved ReAffirm. Member since May 2020.
Contact the Yellow Images Help Team.
Become an author