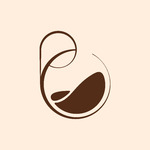 Blancalab Studio
Indonesia
Welcome to Blancalab. A graphic design studio that helps you make a clean and beautiful template. A concept committed to blend elegance, functionality and the lifestyle of a true modern design. All products are designed to inspire.
Show more
Seller on markets:
Ready for a job
© All rights reserved Blancalab Studio. Member since March 2020.
Contact the Yellow Images Help Team.
Become an author
Creative Store
Showing all 1 items