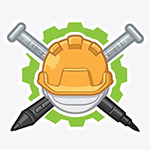 Serkworks Art Labs
USA
Start making comics today! Download the FREE Comic Maker Starter Kit here: https://bit.ly/2kc3cwN Don't forget to follow me on Yellow Images for updates and product discounts!
Seller on markets:
© All rights reserved Serkworks Art Labs. Member since November 2020.
Contact the Yellow Images Help Team.
Become an author
No products were found matching
your selection.
Make sure the spelling is correct. Try using a simpler search.
Still can't find? Let's do custom Job Request.