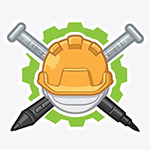 Serkworks Art Labs
USA
Start making comics today! Download the FREE Comic Maker Starter Kit here: https://bit.ly/2kc3cwN Don't forget to follow me on Yellow Images for updates and product discounts!
© All rights reserved Serkworks Art Labs. Member since November 2020. Contact the Yellow Images Help Team.
Serkworks Art Labs hasn't liked anything yet.