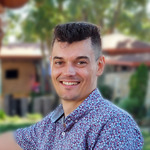 STUDIO VISIONMOD
Ukraine
STUDIO VISIONMOD specializes in the development of high-quality 3D models and photorealistic 3D visualizations. With STUDIO VISIONMOD your ideas come true!
Seller on markets:
Ready for a job
© All rights reserved STUDIO VISIONMOD. Member since December 2017.
Contact the Yellow Images Help Team.
Become an author
STUDIO VISIONMOD has forbidden to request invite codes from him. To request an Invite, please contact
Yellow Images
.
Object Mockups
Showing all 16 items