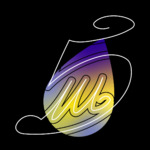 Maria Bouvier
Italy
Prolix on creativity. Can't keep pace with my own ideas, so my dear notebooks are here to save me, even in the middle of the night. Brains never off!
Seller on markets:
Ready for a job
© All rights reserved Maria Bouvier. Member since May 2021.
Contact the Yellow Images Help Team.
Become an author