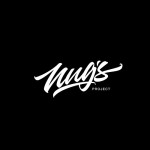 NUGS
Indonesia
Hello, My name is Andrie Nugrie and I am a graphic designer based in Indonesia specifically Typography , handlettering, logotype , my daily life as a student at gunadarma university in Jakarta, the first of my 3 younger siblings and making money through graphic design.
Show more
Seller on markets:
Ready for a job
© All rights reserved NUGS. Member since January 2019.
Contact the Yellow Images Help Team.
Creative Store
Showing all 1 items