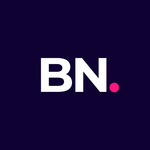 Be Noticed Design
UK
We are Be Noticed, a team of dedicated creatives, who merge passion, intelligence and real world experience to deliver the new age of brands. We put everything into the projects we work on, offering all of our clients an empathetic yet informative, end to end design service, pushing the creative envelope on everything we do.
Show more
© All rights reserved Be Noticed Design. Member since May 2019.
Contact the Yellow Images Help Team.
Creative Store
Showing all 4 items