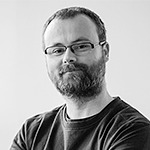 Andrzej Gdula
Poland
I am a graphic designer who has discovered how great pleasure it is to create mockups and 3D visualizations. Apart from creating paid mockups, I am the owner of the mockups-design.com website, where I provide free mockups for graphic designers from around the world.
Show more
Seller on markets:
© All rights reserved Andrzej Gdula. Member since November 2019.
Contact the Yellow Images Help Team.
Become an author
Creative Store
No products were found matching
your selection.
Make sure the spelling is correct. Try using a simpler search.
Still can't find? Let's do custom Job Request.